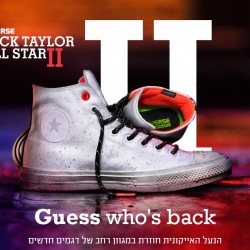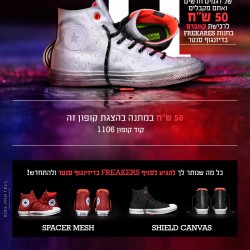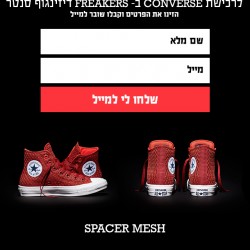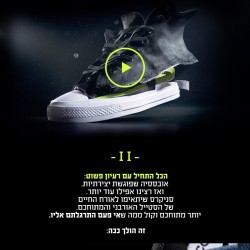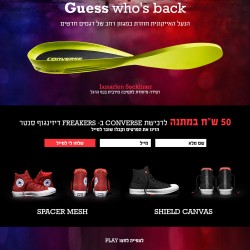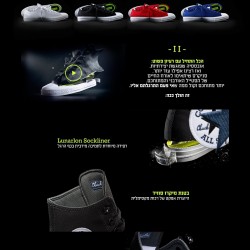 Client: Converse
Goals:
1.Raising the awareness of the new shoe.
2.Strengthening  brand's digital presence among target audience.
3.Building loyal customer club – long term asset.
4.Call to action – motivating potential customers to visit physical shops.
Summary:
We love comebacks! All star - One of the most iconic shoes launched the new version CHUCK 2. A landing page was used as the primary information source about the shoe and it's new features and provided commercial info "where can I get it". Also the audience was able to join the customer's club and get rewarded with a 50 Nis discount for the purchase at one of the retailers. It was the first Converse digital campaign so we had to do some homework. A research was made and throw smart media we reached to the right audience and were able to convert them to members performing very high conversion rate. The users who signed up got a discount coupon directly to their email.